CONTACT US 24/7 WHEN YOU NEED OUR SERVICES...
Enviro-Clean operate a fleet of RSP ESE Vacuum Excavators manufactured in Germany, who are widely recognised as being the leaders in developing vacuum excavation technology. They are available for use all over the United Kingdom for the non-mechanical, non-destructive process of safely exposing buried utilities. This process also allows for workers to remain on the surface and out of the excavation to minimise confined space working and contact with potential live cables. Vacuum Excavation also eliminates accidental utility strikes, which will save you money on fines and delayed project costs.
Having a road-going truck mounted with vacuum excavation technology removes the need for a mechanical excavator having to be transported to site, meaning less vehicles and labour. This in itself makes the method safer by reducing the number of potential hazards in the working area.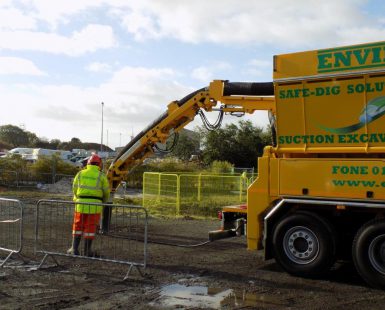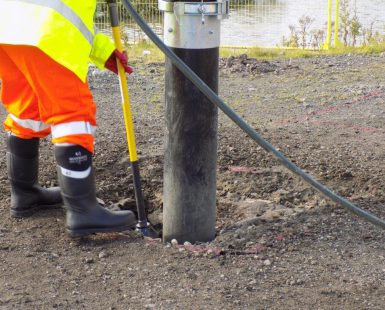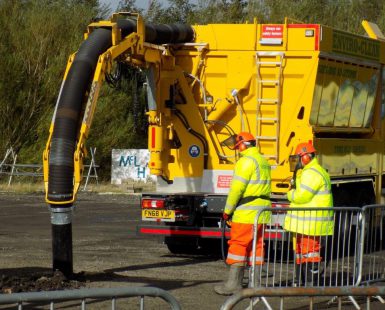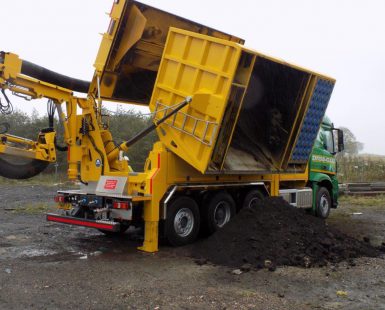 How Does Vacuum Excavation Work?
Vacuum excavation works by creating a high volume airflow/suction power instead of traditional manual or mechanical digging methods. Single, double or triple fans fitted to our vehicles are capable of creating airflow from 9,000mɜ/h up to 45,000mɜ/h, with a maximum vacuum of 55,000 Pa. This airflow enables the operator to suck up all kinds of material, e.g. stones, soils, sands and liquids up to 250mm in diameter through the 200mm air intake suction nozzle.
Why Should I Use Vacuum Excavation?
SAFETY – Avoids dangerous and costly service strikes and penalties
SAFETY – Reduced road closure / working area
SAFETY – Eliminates the need to dig around utilities by hand
SAFETY – Cleaner working areas
SAFETY – Eliminates the risk of injury to the excavation teams
FINANCIAL – Reduced excavation dimensions
FINANCIAL – Reduced reinstatement costs
FINANCIAL – Reduced disposal charges
FINANCIAL – Reduction in Clamshell Vehicle support and costs
ENVIRONMENTAL – Reduced environmental damage
ENVIRONMENTAL – No mud 'run off' of spoil to surface drains when it rains
ENVIRONMENTAL – Less Vehicles = Less Pollution
What The Vacuum Excavator Can Pick Up..
Vacuum excavators are mainly suitable for sucking up dry materials, such as sand, earth, gravel and stones. However, mud and water can also be sucked up with our vacuum excavators. Enviro-Cleans fleet of vacuum excavators are excellently suited to rapid use in the area of underground supply cables but also for cleaning sewage systems and industrial plants.